01
Highly Personalized
Service
02
Over 250 5-Star
Google Reviews
03
Top Rated Personal Injury
Attorneys
If you want to win your personal injury claim based on negligence, your personal injury lawyer will analyze your case for the following elements:
Duty of care
Breach of duty
Causation
Damages
According to the legal elements of negligence, every person owes a duty to all others to use reasonable care to avoid causing injury to them or their property. If a person owes you a duty of care but fails to uphold that duty, it is known as negligence.
Suppose someone causes you an injury by failing to act in a reasonably careful manner, and you have sustained injuries and losses because of it. In that case, you can claim that their negligence caused your damages.
People and companies are obligated to act reasonably and provide a reasonable level of care.
If an individual, business, or representative party acts carelessly, and that carelessness causes an injury, then they violated their duty of care. Your personal injury claim must demonstrate that the other party's failure to provide a reasonable level of care caused your injury.
Our Southern Illinois team of personal injury lawyers will work with you to evaluate all the facts of your case to determine what caused your injury. We will prove negligence in your case and recover damages to compensate you for your injury.
Proficient personal injury attorneys understand how insurance companies operate. Insurance companies want to settle as quickly as possible for the smallest amount they can pay out. They attempt to do this by offering a low settlement amount, redirecting blame, and denying valid claims.
If you have serious injuries, it is never a good idea to settle a claim without first speaking to a Belleville catastrophic injuries attorney. Adept personal injury legal services can help you evaluate your claim, investigate the circumstances of the accident, and consult with experts regarding your case.
Belleville personal injury attorneys can assist you with any claim that is intentional or caused by negligence. Your personal injury law firm can help you understand:
The nature and extent of your damages
Who is liable for the damages you've experienced
Who is responsible for the wrongful death of your loved one
If car accidents, truck accidents, and other motor vehicle accidents are covered under personal injury law
When you should meet with the insurance company
Our team will help prove liability in your claim and help you recover compensation. We do this by helping our clients navigate the justice system to get them compensation for their losses.
There are many types of personal injury cases. Each injury case should be handled with care by an experienced Clair County personal injury lawyer. The following are some of the most common personal injury cases lawyers face in Southern Illinois.
Personal injuries often include soft tissue damage, broken bones, dislocations, amputations, spinal cord injuries, traumatic brain damage, internal organ damage, birth injuries, burns, coma or death. Some serious injuries can result in disfigurement and lifelong disabilities. That's why Belleville personal injury professionals suggest seeking legal advice after an injury accident.
Belleville personal injury lawyers can ensure that your right to compensatory damages is protected. Personal injury attorneys help with the personal injury claims of their clients throughout the entire insurance and legal process.
Once you establish who's liable for your serious injury, you and your legal team can work on recovering the damages you deserve. When you suffer an accident due to the negligence of another, the responsible party can be held liable for the damages they cause.
These damages can include:
Property damage
Current and future lost wages
Medical costs and expenses
Rehabilitation costs
Nursing care
Pain and suffering
Loss of quality of life
Loss of consortium
If you have suffered any of these injuries, contact Hipskind & McAninch, LLC to learn how to recover financial damages in St. Clair County. Skillful and assertive representation helps clients pursue maximum compensation. When your legal representatives have lots of experience with your type of claim, this can make a big difference in their ability to negotiate a settlement successfully. Make an appointment today for a consultation with one of our qualified Monroe County personal injury lawyers.
In Illinois, the law dictates that if a certain amount of time passes from the date of a personal injury, you will no longer be able to file a claim. In the state of Illinois, the statute of limitations for a personal injury or wrongful death claim is two years.
For most personal injury claims, the two-year limit begins on the date the injury occurred. For Illinois wrongful death claims, the statute of limitations begins on the date of death.
Contact Hipskind & McAninch, LLC to get in touch with a Belleville Personal Injury Attorney to learn how the statutes affect your case. Let us get started on your claim process because our firm has extensive experience with the various practice areas of tort law.
A founding member of the firm, John Hipskind practiced as a private-sector defense attorney before focusing on injury victims who need a compassionate defense. He brings his experience with large corporations to the table for his personal injury clients.
Learn More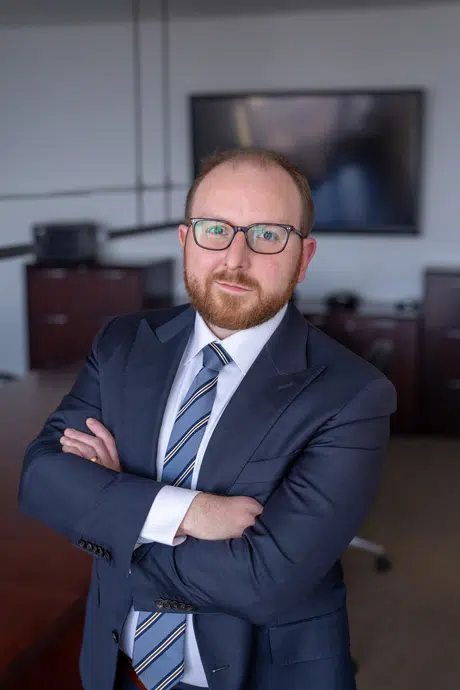 Brady McAninch is a founding member of the firm. He graduated magna cum laude from Southern Illinois University School of Law before working as a trial lawyer. Earlier in his career, he fought on the side of big corporations, and he now brings that experience to his personal injury practice.
Learn More
WHAT OUR CLIENTS
Say About Us
We have over 250+ Five Star Reviews from happy clients on Google. Please visit our Google reviews page and tell us about your experience!
Brady did an outstanding job. I didn't have to do anything or miss any work due to his exceptional service!! I would recommend him to anyone!
– Erin H.
Mr. Hipskind is a very trusting attorney. He handled my case extremely well quickly and efficiently. He's very educated on his cases and will handle them as such I would recommend him to any of whom it may concern in search of a great attorney.
– Adam L.
Mr. Hipskind helped me every step of the way with personal injury claim. He was very knowledgeable and wrapped my claim up quickly. I have already recommended him to one of my coworkers.
– Jeremy M.
HIPSKIND & McANINCH
Awards & Associations
Super Lawyers® Rising Stars
Only 5% of all attorney are chosen as SuperLawyers. John and Brady have been chosen 3 years in a row.
Avvo-Rated Excellent
John and Brady have perfect 5-star reviews on Avvo, the largest lawyer listing service online.
NTA Top 40 Under 40
Only premier trial lawyers from each state are invited to join NTLA's Top 40 Under 40.
Hipskind & McAninch, LLC
Proud Member of Belleville Chamber of Commerce
The St. Clair County Bar Association
Located in Belleville, this nonprofit provides services to its members and the public alike.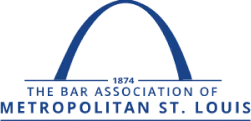 The Bar Association of Metropolitan St. Louis
As members of BAMSL, John and Brady keep current of everything in the big-city legal scene.
Nation's Premier Top Ten Attorney
This independent organization ranks the nation's best personal injury lawyers.
Illinois State Bar Association
Founded in 1877, the ISBA devotes itself to the practice of law and justice.
Even if you're partially at fault, you may still be able to sue and recover compensation from another at-fault party. Illinois recognizes "modified comparative fault," which means that your compensation will be reduced by the percentage of fault you're found to hold. If you're more than 50 percent at fault, however, your claim can be dismissed. An attorney can help you avoid accusations of fault.
Unfortunately, you'll need to act in a relatively short amount of time. Illinois injury victims will only have two years to file a personal injury claim. If you hesitate and that time limit passes, you may be unable to recover compensation.
There is no time limit during your case evaluation. We make sure to walk you through the process and answer any questions you have. We cannot put a time limit on making clients feel welcome and at home. Our personal touch and winning record are why our clients think of us as more than just another lawyer—they think of us as their own on-call legal team. We'll talk about your options and get you the justice you deserve.
What you pay will depend on how much we win for you. We'll be paid through a contingency fee, which means that our payment only comes out of what we win for you as a percentage. Put simply, our Belleville injury law firm won't receive anything until we win your case.
You don't always have to go to court when you file an injury claim. In many cases, we'll be able to settle your claim with the at-fault party outside of court. They may agree to give you the full settlement you deserve, giving you the chance to recover without a trial.
However, we won't hesitate to fight for your claim in court. We know how important your compensation is, and if the other side won't negotiate, we'll take them to court. No matter the situation, we'll make the process as simple and easy on you as possible.