4 Things a Motorcycle Accident Lawyer Should Tell You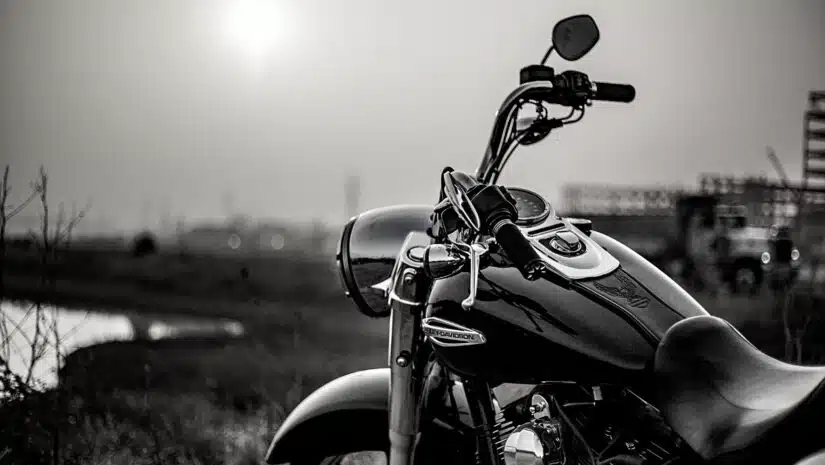 What a motorcycle accident lawyer knows about crashes surprises many people. Motorcycles wreck in unexpected places. Medical records can make or break a personal injury case. And healthcare professionals often call motorcycles "donorcycles."
When someone is hurt in a wreck, motorcycle accident lawyers Hipskind and McAninch, LLC fight for the money victims need to pay for their losses when the wreck is the other motorist's fault.
Most riders don't think much about what would happen if they got in a wreck. If asked for what every rider needs to know, a motorcycle accident lawyer should tell you:
All accident victims need to go to the doctor, even if they don't feel pain.
Follow doctors orders, and keep the paperwork.
What causes accidents and what doesn't.
Personal injury lawyers and healthcare professionals call motorcycles "donorcycles" because there are so many organ donations after accidents.
A Motorcycle Accident Lawyer Shares a Secret
The driver almost always gets hurt in a motorcycle accident. However, the driver and passenger might not think they are hurt right after it happens. Instead, accident victims have pain in a leg, arm, or back days later.
A motorcycle accident lawyer wants every driver and passenger in an accident to get checked by a doctor even if they think they weren't hurt or their injuries are minor. A good choice for this type of visit is an urgent care center or a primary care doctor.
Why is this so important? If victims ask their insurance company or the other party for help paying for their expenses, they will need evidence of going to a doctor. A motorcycle accident lawyer will want to:
Prove a victim did his or her part in trying to recover from the injuries.
Convince a judge or jury that it's not the accident victim's fault if they are unable to work or take care of their family.
Show documents of how victims followed doctors' orders when the insurance company argues their injuries are not as bad as they claimed.
Do What the Doctor Orders
Motorcycle accident victims make important decisions immediately after the wreck. First responders will rush to treat victims with serious injuries at the scene of the accident. After stabilizing a patient, paramedics might tell a victim they need to go to the hospital. For both health and legal reasons, victims who are told to go to the emergency room need to do it.
Accident victims might have a choice to go to the hospital in an ambulance or in a private vehicle. Victims should not drive themselves to the hospital, even if they think they are up to it. They might be in shock, or in a lot of pain, and not able to drive safely.
When victims come home from the hospital, a motorcycle accident lawyer recommends they do what the doctor says for both health and legal reasons. The doctor might tell them to stay home from work, get physical therapy, and come back for follow-up visits. If told to stay in bed for a certain length of time, patients need to stay the whole time. If they need PT three times a week, they need to go to every appointment.
Keeping these appointments and following doctors' orders is important in a personal injury case. A motorcycle accident lawyer will want to prove a victim did his or her part in trying to recover from the injuries. Victims need to show that it's not their fault if they are unable to work or take care of their families. Plus, if patients don't follow doctors' orders, the insurance company might argue their injuries were not as bad as they claimed.
What Causes Motorcycle Accidents (and What Doesn't)
Whether it's day or night, sunny or snowy, busy on the highways or not, driving conditions have little-to-no bearing on motorcycle accident injuries. People are just as likely to die in a crash during the day as at night. The ratio of deaths at night versus deaths during the day is 50/50, the National Safety Council says. Plus:
Sixty percent of fatal motorcycle accidents are on urban roads.
Seventy-eight percent are in good weather.
Fifty-two percent involve two vehicles.
The impact of driving conditions pales in comparison to two other key factors:
Drunk driving: Twenty-seven percent of motorcyclists in deadly crashes in 2020 were driving under the influence, according to the National HighwayTraffic Safety Administration (NHTSA).
Speeding: One-third of motorcyclists killed in accidents in 2020 were speeding. Driving too fast was the cause of death for 45% of accidents involving motorcyclists between 25 and 29 years old.
In 2020, people died in motorcycle accidents 28 times more often than in accidents involving passenger cars:
Accidents killed 5,500 motorcycle riders.
83,000 people were hurt in motorcycle wrecks.
While motorcycles make up 3% of all registered vehicles and travel far less than other vehicles, their drivers get in far more fatal accidents than drivers of other vehicles. Motorcycle accidents make up 14% of all traffic fatalities, according to the National Safety Council.
The Awful Meaning of the Word "Donorcycle"
Some personal injury lawyers and hospital workers use a scary term for motorcycles–"donorcycles." Why? Because when riders don't wear a helmet, they are much more likely to die a quick death (due to head trauma/neck injury) and thus they instantly become organ donor candidates.
And it's not just urban legend–economists have now done the research and proven that there is a link between not wearing a motorcycle helmet and an increased rate of organ donation. We also know that:
Accident victims who wear helmets are 37% less likely to die in a crash, according to the NHTSA.
In Illinois, 68% of those killed in motorcycle crashes in 2020 were not wearing a helmet and 32% were wearing a helmet.
In Missouri, 20% of those killed in motorcycle accidents were not wearing a helmet and 80% were. Note: These percentages often vary widely from year to year.
Some states require riders to wear helmets. Others don't. Illinois does not require helmets. In Missouri, riders don't need a helmet if they are over 26 and have health insurance.
Whatever the cause of a motorcycle accident, the personal injury attorneys at Hipskind & McAninch, LLC help victims fight for the compensation they deserve. We provide a full range of legal services for those injured in motorcycle accidents. In addition to our information tailored to motorcycle riders, the free eBook by Hipskind & McAninch From Impact to Compensation: A Comprehensive Guide to Auto Accidents and Auto Accident Claims is an excellent resource.
When you're struggling with your injury claim, you need an experienced St. Louis motorcycle accident lawyer on your side.You can start your free consultation by calling 618-312-1515 or by completing the online form conveniently located on our website.
Category:
Tags:
motorcycle accident, motorcycle accident injuries, motorcycle accident lawyer