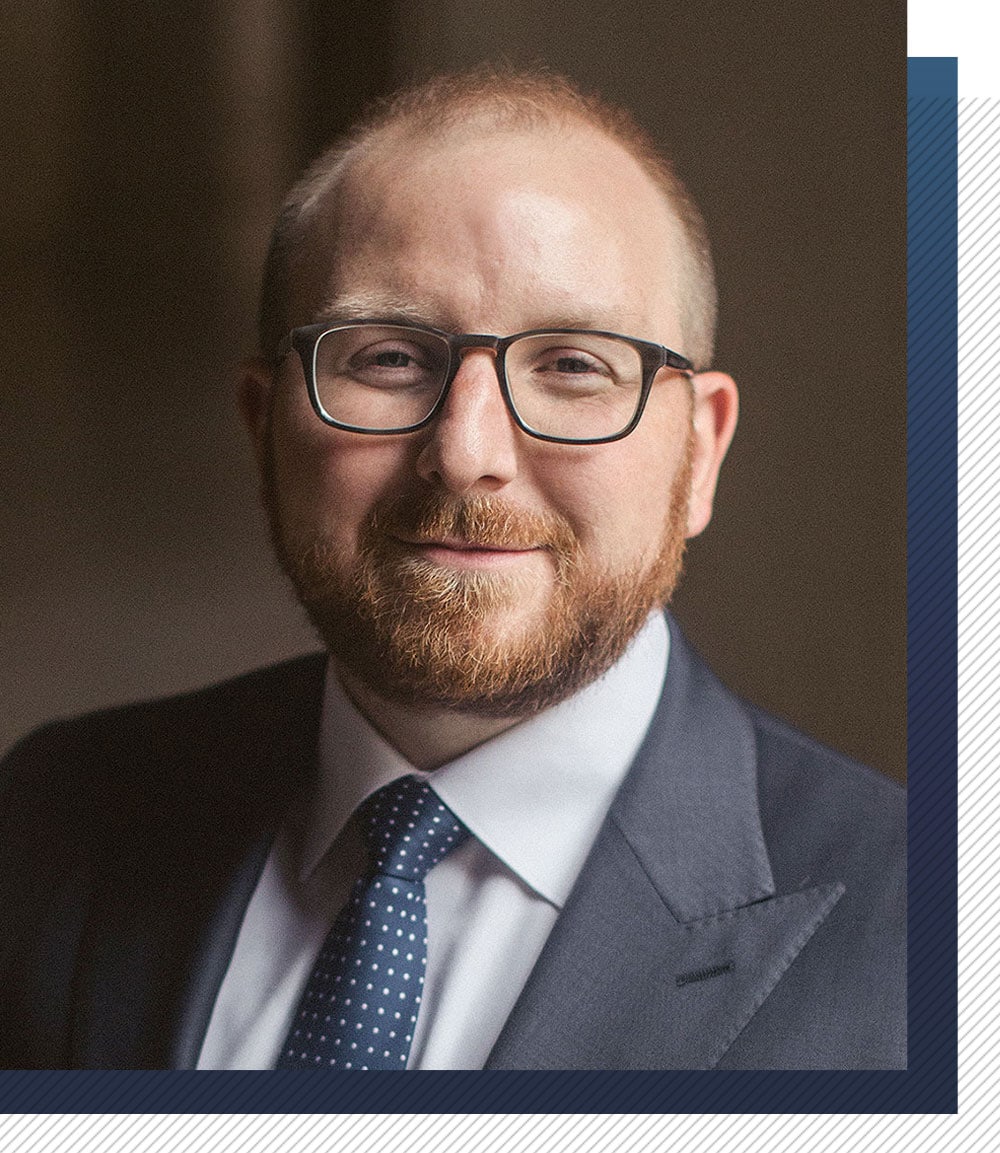 Serving Clients in the Southern Illinois and St. Louis areas for Years
Brady was born in Alton, Illinois, and has lived in the St. Louis metropolitan area most of his life.
Brady graduated magna cum laude from Southern Illinois University School of Law where he served as the articles editor for the law journal and clerked for Judge Catherine D. Perry, Chief Judge for the United States District Court for the Eastern District of Missouri.
After law school, Brady immediately went to work as a trial lawyer for some of St. Louis' preeminent civil litigation firms. During that time, Brady litigated numerous cases and was responsible for managing litigation on behalf of a Fortune 100 Company in both Illinois and Missouri.
Brady's skills inside and outside of the courtroom have resulted in countless favorable results for his clients. Most recently, Brady served as the third chair in the James Reef v. Georgia Pacific LLC matter in Madison County, Illinois. This case was a multi-million dollar toxic exposure case involving experts and witnesses around the country. Again, Brady assisted in obtaining a favorable verdict for his client.
Brady has also argued and prevailed in Courts throughout Illinois and Missouri. Notably, Brady garnered a favorable ruling for his client on an issue of the first impression in Missouri preventing his client's employer from terminating him during his workers' compensation sick leave leading to a multi-million dollar settlement for his client.
From his deep experience with civil defense strategies and insurance tactics to minimize claims, Brady knows how to get his personal injury clients the best possible settlement for their situation. His time spent in court arguing for those big corporations now gives him special insight into successfully arguing against them on behalf of his clients. As a founding member of Hipskind & McAninch, LLC, Brady focuses his practice on representing individuals involved in business disputes, those injured by the tortious acts of others, including cases such as catastrophic personal injury, wrongful death, and products liability, including pharmaceutical and medical devices.
Awards & Recognitions:
5-star reviews on Avvo
200+ 5-Star Reviews on Google
Member of the Illinois Trial Lawyers Association
National Premier Top Ten Personal Injury Attorneys
Named one of The National Trial Lawyers Top 40 Under 40
Selected for inclusion in Illinois Super Lawyers® Rising StarsSM list 2016-2022
Selected for inclusion in Missouri Super Lawyers® Rising StarsSM list 2021
Named Top Ten Attorney in Personal Injury by the National Academy of Personal Injury Attorneys (NAOPIA)
Given 2015 10 Best Client Satisfaction Award by the American Institute of Family Law Attorneys (AIOFLA)
Named Best Car Accident Lawyers in St. Louis 2020 by Expertise.com
Named Top St Louis Personal Injury Attorneys by Expertise.com
Request a free case review
Awards

&

Associations
Avvo-Rated Excellent
The Bar Association of Metropolitan St. Louis
Super Lawyers® Rising Stars
The St. Clair County Bar Association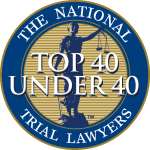 NTA Top 40 Under 40
Nation's Premier Top Ten Attorney
Illinois State Bar Association
AIOFLA 2015 10 Best Client Satisfaction
Proud Member of Belleville Chamber of Commerce
Testimonials
John Hipskind was amazing! He was reliable, honest, and made me feel confident. John was always there when I had questions and very responsive…
Cori H.
I can't say enough good things about John. He truly cares about providing the best possible representation for his clients. I would highly recommend him!
John F.
Brady did an outstanding job. I didn't have to do anything or miss any work due to his exceptional service!! I would recommend him to anyone!
Erin H.
I had a wonderful experience with my attorney Brady. He showed compassion and was always there to answer any of my questions.
Charlotte D.
Brady helped facilitate my medical appointments, and made sure everything went smoothly. He settled my claim in a relatively short time.
Jeffrey M.
John Hipskind was always a phone call or text away (we heard back from him within minutes). We are so pleased! You will be happy to have chosen him!
Jess M.