Personal Injury Attorney Columbia Illinois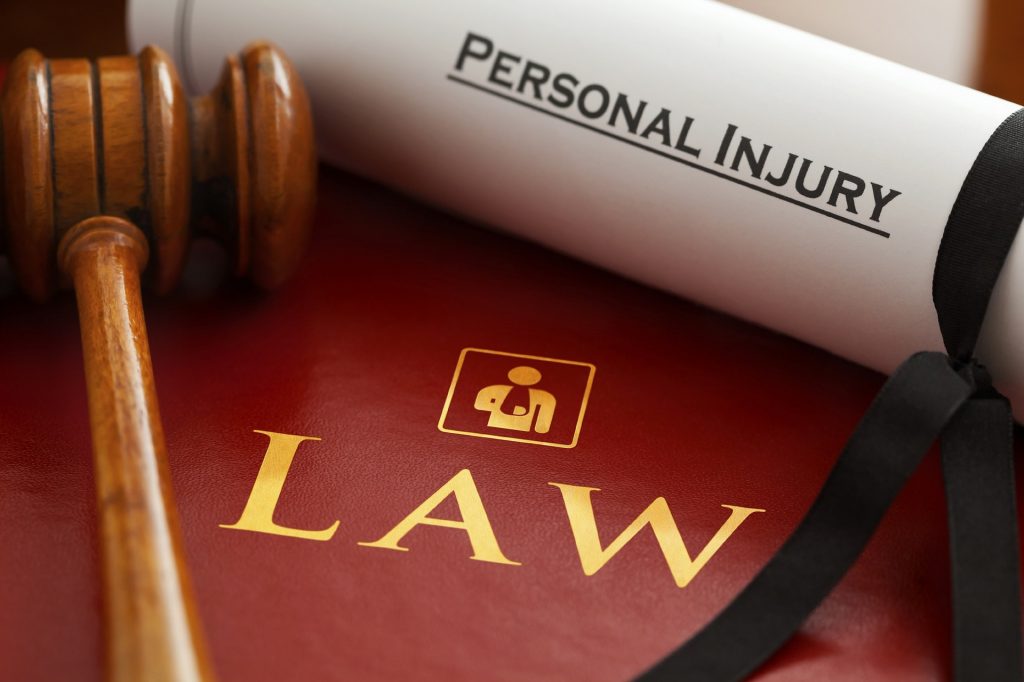 We understand that the choice of a lawyer in Columbia, IL is critical for victims and their family members. It is frustrating to experience losses, pain, and suffering due to the negligence or recklessness of someone else. Read on to learn more about how a Columbia Illinois attorney can help you.
Personal Injury Law Explained
Personal injury law is a specific practice within tort law. Tort law is the legal means by which people can receive compensation for losses they suffered due to someone else's negligence or recklessness. These losses, also known as damages, would not have been expenses that the victim incurred had the other party not acted in a way that caused the victim to be injured, and therefore, to require medical care, miss work, or incur property repairs, etc. Our law firm helps victims recover the damages they deserve from the liable party.
It is the job of the personal injury lawyer to prove some essential points to win damages for their client:
Your attorney will first have to prove that the plaintiff owed the defendant a duty of care and that there was an established relationship between the plaintiff and the defendant that would require the defendant to act in a certain way or accordance with a certain standard — for example, a patient who has hired a doctor to treat them.

Your attorney must prove that the defendant breached their duty of care and was negligent.

Then the plaintiff must prove that the defendant's negligence caused the plaintiff's injuries, and that if it weren't for the defendant's actions, then the plaintiff would not have suffered the injuries.

Your attorney must establish that the defendant should have foreseen the potential harm and have taken reasonable care to prevent harm to others. An example would be a hotel manager ensuring that walkways are clear of obstructions that guests could trip over.
What is a duty of care?
Anytime someone or an entity is going to do something that could cause harm to another individual, whether it's operating a motor vehicle or operating on a patient, they are legally obligated to use the utmost care when completing that task. There are several examples of a duty of care. For example, doctors owe you a duty of care to ensure that they properly and accurately diagnose any conditions you may be suffering from and provide you with a course of treatment that effectively alleviates the condition. Nursing home staff owe a duty of care to residents. If you believe that you were owed a duty of care in Columbia, IL, and need a personal injury lawyer, contact us to schedule your free consultation where we can help to determine who is liable for your injuries and would be responsible for your compensation.
What is a burden of proof?
The party who brings forth a personal injury claim is burdened with producing sufficient evidence that legally establishes the truth of the facts in court. How much evidence is required to prove a claim depends on the circumstances or the type of claim. For example, in a criminal hearing, the legal burden of proof required to affirm a conviction is beyond a reasonable doubt. Personal injury cases are not criminal cases. The more clear evidence you provide, the better.
It's important to understand that this is distinctly different from criminal law. It is very likely that there is going to be a criminal case related to your personal injury case. If any laws were broken, you should ask one of the attorneys at Hipskind & McAninch, LLC to clarify for you where the line is drawn in your case between your civil complaint and a criminal complaint.
What documents can support my case?
In order to facilitate your investigation, it's imperative that you provide the required documents in order to file a claim for personal injury compensation. The types of documents that you will need to provide depend on the specific circumstances of each case, so you will want to work with us closely to ensure that we receive reports and documents that are sent to you in a timely manner. The most important documents in a personal injury case typically include:
Videos and photos of the accident location, including any factors that could have affected your case like wet roads, construction, obstructed signs, etc.

Photographs of your injuries

Photographs and video of the damaged vehicles

The police report: If you do not receive one at the accident scene of the accident, then you will need to request one from the

Columbia Police Department

Copies of your medical bills

Copies of your medical records: these will include diagnoses and prognosis from the emergency room physician as well as any follow-up healthcare providers, such as a physical therapist

Documentation from any witnesses

If your accident occurred on private property whose management wrote up an incident report, you would need a copy of that for your claim.
What kind of cases do personal injury lawyers handle?
Personal injury law is the system through which a person who has been injured by another person or entity can seek compensation for their losses in the court of law. But just because all personal injury attorneys deal with tort laws in civil cases does not mean that they all specialize in the same areas of practice. Just like how not all doctors specialize in the same area of care, personal injury attorneys can specialize in specific types of personal injury law. Practice areas include:
Truck accidents

Bus accidents

Car accidents

Pedestrian accidents

Slip and fall injuries

Motorcycle accidents

Dram shop

Wrongful death

Nursing home negligence

Dog bites
There are different areas of practice that personal injury attorneys can choose to focus on. Your choice of lawyer in Illinois will depend on the type of accident you were in. If you were injured in Columbia, then call us now to speak to a Columbia IL personal injury lawyer.
Should I hire a personal injury attorney?
You should definitely hire an attorney because the insurance companies certainly will have their own who will argue that you deserve less than you do. When they see that you have no legal representation, then they know they are dealing with someone who is not an expert on Illinois laws governing insurance companies, the safety standards a business should follow, and how victims of accidents can receive compensation for their injuries. So they will try to take advantage of you and offer you a settlement that is much lower than you deserve. In short, hiring an experienced lawyer is an important step for all injury claims, from medical malpractice to workers' compensation or any other Columbia personal injury.
What percentage does a personal injury lawyer charge?
Our personal injury lawyers work on a contingency basis, meaning that we only get paid when we win for you. We offer a free consultation to all our potential new clients so they can learn more about personal injury law and how we help recover damages for the injured. We are a small law office because we like to have a close relationship with our clients.
Some personal injury attorneys work in huge firms that make a great impression during the free consultation, but when injury victims call about their case, they speak to a legal aide rather than their own lawyer. A big law firm is unable to give the personalized care that a smaller law office like ours in Columbia is able to provide to victims and family members.
Frequently Asked Questions
While we strive to answer all the questions you have about Columbia personal injury law and our law firm, we can't possibly answer them all here. That's why we encourage you to give us a call to schedule your free case evaluation.
I fell while visiting a business. I'm nervous about filing a claim. Will I harm the business?
Sometimes victims with serious injuries will hesitate to contact a Columbia lawyer about their injuries because they're afraid that they're going to bankrupt a business, affecting the lives of workers. In fact, it would be the insurance company that would pay out your compensation, and usually not the owner themselves. Do not delay speaking to a Columbia personal injury about your injuries if you sustained them on someone's property.
How long do I have to file a medical malpractice claim in Columbia?
The statute of limitations in the state of Illinois for a personal injury claim or wrongful death claim is two years. However, you definitely do not want to wait two years before reaching out to Hipskind & McAninch, LLC. If you wait too long, then you run the risk of running out of time. At that point, the court will not hear your case, no matter how compelling the other is. In order to file a claim, there are some deadlines that you need to meet, so if you wait too long, then you could miss your opportunity to gain any compensation regardless of how severe your injuries are.
Additionally, if you wait too long, the insurance companies will become suspicious of why you waited. They will argue that if you were truly injured in the accident, you would have wanted to get relief and compensation sooner. You don't want to give them any reason to fight for a lower settlement when someone else is liable for your injuries and damages. Whether it's a nursing home or medical malpractice or Worker's Compensation case in Columbia or Belleville il, call Hipskind & McAninch, LLC to speak to a personal injury lawyer.
What information am I legally required to exchange with the other driver involved in a car accident?
You've probably heard of a phrase from movies and TV shows when police say that someone has the right to remain silent. This is actually good advice even when you aren't under arrest. After a car accident you are only legally obligated to give:
Your name

Address

Email address

Phone number

Insurance information, including policy number

If asked, you must show proof of your driver's license.
You do not want to be admitting to fault to either the other drivers or the police officer that responds to your accident. The less you say, the better because everything that you say can and will be used by the insurance company to justify lowering your compensation by emphasizing your contribution to the accident.
Instead, call Hipskind & McAninch, LLC. We talk to the insurance companies. We are a respected law firm in Belleville and Columbia, and our reputation has been built on our successful track record.
Why Hipskind & McAninch, LLC of Columbia, IL
With a 99% success rate, it's easy to understand why so many St. Louis and Columbia residents have called our personal injury lawyers to represent them and guide them during one of the most difficult periods of their life. We understand that your accident has not only affected you, but it has very likely affected your family. If you owned a business, held any leadership positions at your company, or were a prominent member of your community, then you may find it extremely hard to continue serving in those positions with your injury. A whole life can be changed in an accident. That's why it is critical to hire an attorney who knows how much is on the line, not just financially but for you and your future.
We exhaust all resources fighting for your case. Whether we need to bring in expert witnesses or accident reconstructionists, or any other compelling pieces of evidence, there is no length we won't go to fight for you. We have recovered millions for our clients. Our attorneys have experience as trial lawyers, working for large corporations. With Hipskind & McAninch, LLC, you work with an attorney who works directly with you rather than through legal aid.
Give us a call to schedule your free case evaluation. We will be happy to explain any questions and concerns you have about filing a personal injury claim in Illinois.