Personal Injury Lawyer Highland
Personal injuries happen quite frequently throughout the states, but many personal injury victims aren't properly compensated. The injuries that result from a life-threatening accident are quite devastating and can turn the victim's life upside down. In addition to painful wounds, they may struggle with financial instability. Personal injury attorneys in Illinois protect your right to receive compensation for all that you endured if you are not at fault. They also ensure to represent and support you through this difficult time.
Because we have your best interests at heart, our personal injury lawyer, Highland firm works on a contingency fee basis and will fight for you. This means that you only pay after we've won your settlement claim or lawsuit. To get help, reach out to Hipskind & Mcaninch LLC for a free consultation.
Most Common Personal Injury Cases
Most personal injury cases occur because of another's negligence. The most common cases include the following:
Motor Vehicle Accidents
Automobile accidents happen every day, and people are more likely to get injured on the road than in their own homes. A negligent driver can cause an accident by texting while driving, being intoxicated, breaking traffic laws, and more. These accidents are often life-threatening, requiring extensive medical treatment. Personal injury attorneys can use evidence from the scene of the crash to discover who was at fault.
Medical Malpractice
Healthcare practitioners can make harmful mistakes that result in your health being threatened. When you experience medical malpractice, you may suffer damages that extend the time it takes you to recover from your medical condition. If this happens, your attorney can help you get treatment from another doctor before pursuing your medical malpractice claim.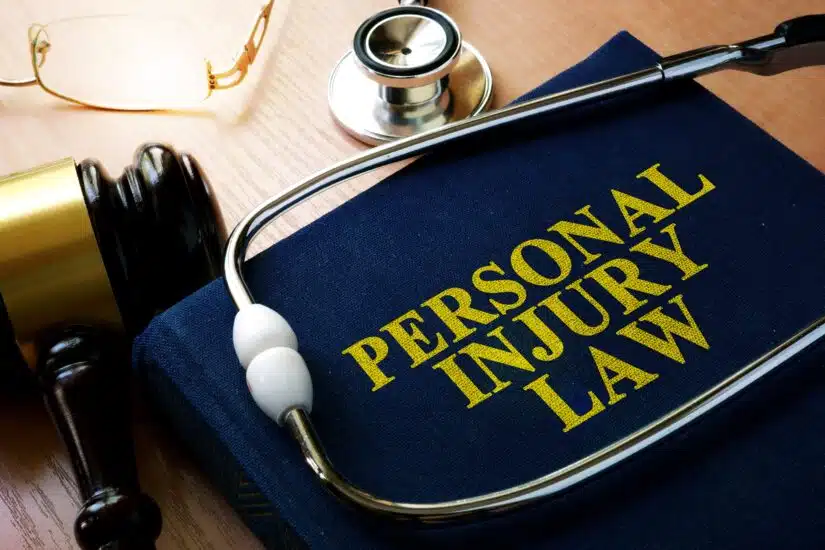 Premises Liability
Slip and fall accidents are very common and happen when a property owner neglects to maintain their land or building. When you get injured on another's premises, they are liable for any damages you suffered. Your personal injury lawyer can use the proof from your accident to seek a settlement on your behalf by showing how the premises owner was negligent.
Product Liability
Sometimes we buy defective products that can result in terrible injuries. This is often the case for electrical equipment. When you receive an item that caused you harm, you can show your personal injury lawyer this physical evidence. They can investigate who is at fault, whether it's the manufacturer, the warehouse distributor, or the company that delivered it. This way, you can seek a settlement from the correct party.
Dog Bite Attacks
A dog bite attack occurs when a dog bites, scratches, or otherwise injures someone. The owner of the dog is responsible for keeping people safe from their pet. When you get injured because of a dog owner's careless mistakes, you can receive compensation to cover the cost of your damages.
Evidence in Personal Injury Cases
Personal injury attorneys gather evidence to prove to the other party that you are not liable for your injuries. Even if you are partly liable, the other party should still compensate you for a percentage of the settlement amount. With irrefutable evidence, the other party can't refuse a settlement without risking a lawsuit. In a case of wrongful death, family members can claim damages for the loss of their loved one. Here are the types of evidence your personal injury attorney may use to support your claim:
Medical Expenses
Your personal injury lawyer will use your medical records and bills from any treatment you received as a result of your personal injury. This includes any future ongoing costs. For example, if you need several x-rays and physical therapy that continues for months, these costs can be included in your settlement.
Lost income
Anytime you missed from work because of your injuries includes lost wages. Your personal injury attorney can help you recoup these losses by calculating how much money was lost during that time. They will also include future lost wages that you will expect to miss.
Photographic Evidence
Your photos from the personal injury accident can be included in your settlement claim. They will be used as proof to help show how the accident occurred. You can also prove the severity of the accident by taking pictures of your wounds.
Eyewitness Testimonies
Eyewitnesses can explain what happened at the time of the accident. Your personal injury lawyer can reach out to them to find out what they saw.
Police Reports
Law enforcement reports are also useful because they are an unbiased account of what happened in a car accident. These official reports can document where the fault lies in an accident. This mostly applies to car accidents or truck accidents.
Video Footage
If there was a traffic or surveillance camera in the area, your accident may have been recorded. Personal injury lawyers can attain and review the footage.
How Personal Injury Attorneys Can Help
Unlike the other party's insurance company, attorneys won't exclude pain and suffering damages for their clients. They provide guidance, investigate your circumstances, and even find additional evidence to support your claim. Your attorney will fight for you and help you through this difficult time and negotiate with the other party on your behalf. They are resourceful and knowledgeable, protecting you from getting taken advantage of. If the other party won't negotiate a settlement, they'll take them to court so that the judge can issue a judgment. Our law firm works on a contingency fee basis, so you only pay when we win your case. Contact us now by calling Hipskind & Mcaninch LLC today.