Is It Too Late to Call a Lawyer?
Along with seeking medical attention and gathering information after a car crash, the most common recommendation is to contact an auto accident lawyer. This is good advice. Having an expert by your side can make the process of getting compensation for your injuries easier.
There are a number of reasons why people don't call an attorney right away. Luckily, taking a bit of time to think things through is perfectly fine, and in most cases will not ruin the chances for a fair settlement. But it is important to understand how long is too long to wait.
Why People Wait to Contact an Auto Accident Lawyer
A car accident with injuries is traumatic for everyone involved. Suddenly there are medical and legal decisions to make. People are often bombarded with information and advice about what to do. It is easy to understand why some might want to slow down and think about their next steps. And there are often valid reasons why an accident victim might delay calling a lawyer:
Severe injuries. The victim may spend significant time lying in a hospital bed, possibly even unconscious. Even later, they may be preoccupied with their recovery at home or in a rehabilitation facility.
Delayed injuries. An accident that did not seem serious at the time might have actually resulted in injuries that do not show up until later. The need for an attorney may not even occur to the victim until days or weeks after the incident.
Pre-existing conditions. Victims who had a previous injury or medical condition may not realize that they have a valid claim if additional harm from an accident made their condition worse.
Social Security Disability Insurance. Victims might worry that receiving a settlement for an accident might affect their SSDI benefits. It won't—but it could affect Supplemental Security Income (SSI). All the more reason to have a personal injury attorney review the case.
Self representation. Many people feel they can successfully negotiate with an insurance company by themselves. Unfortunately, what might seem like a straightforward claim can be hard to prove without legal help.
Quick settlement. Insurance companies often try to convince victims that they do not need an attorney in an attempt to settle a personal injury case quickly. This, however, can mean accepting an amount that does not cover full compensation for the victims injuries.
Even if a victim simply wants to put the unpleasant incident behind them, it is best to contact an attorney. And while it is unwise to make any rash decisions after a car accident, it is not a good idea to procrastinate either.
How an Auto Accident Lawyer Can Help
When it comes to contacting an attorney, sooner is often better. They can help with the collection of evidence that will prove who is at fault in a crash, something that needs to be done quickly and thoroughly. They can even help arrange for medical treatment for victims who do not have a primary care physician.
Aside from those immediate needs, an attorney can review the incident to determine whether or not the victim has a valid claim. If the case is not worth pursuing, they will find out right away and not be left wondering if a settlement could have been possible. If the attorney feels a case has merit, they will help determine how much compensation is due.
Most importantly, an attorney has been through the process countless times and knows how to deal with insurance companies. They have the necessary experience to fight for their client's right to fair compensation.
What if the Insurance Company Closed a Claim
Sometimes, while a victim is waiting for an insurance claim to be resolved, they may get a notice that the claim is closed. This is not the same as a claim being denied. It may simply mean that the insurance company has finished its part of the investigation and is not taking any further action. A claim might also be closed simply because the victim has not contacted them with new information for a certain amount of time.
The truth is that an insurance company can arbitrarily label a claim "closed" whenever they wish. This often leaves the victim thinking that they have missed their chance to collect compensation. Even though this is not true, the insurance company may not make it clear. After all, if the victim gives up pursuing the claim, they will not have to pay.
To keep a claim file open, a victim needs to follow up with the insurance company periodically. If it does get closed, a simple request (preferably in writing) to reopen the claim is usually sufficient. This situation can be very intimidating to a victim, though, and is another good reason to hire an attorney to handle the case.
When is it Really Too Late to Call an Attorney?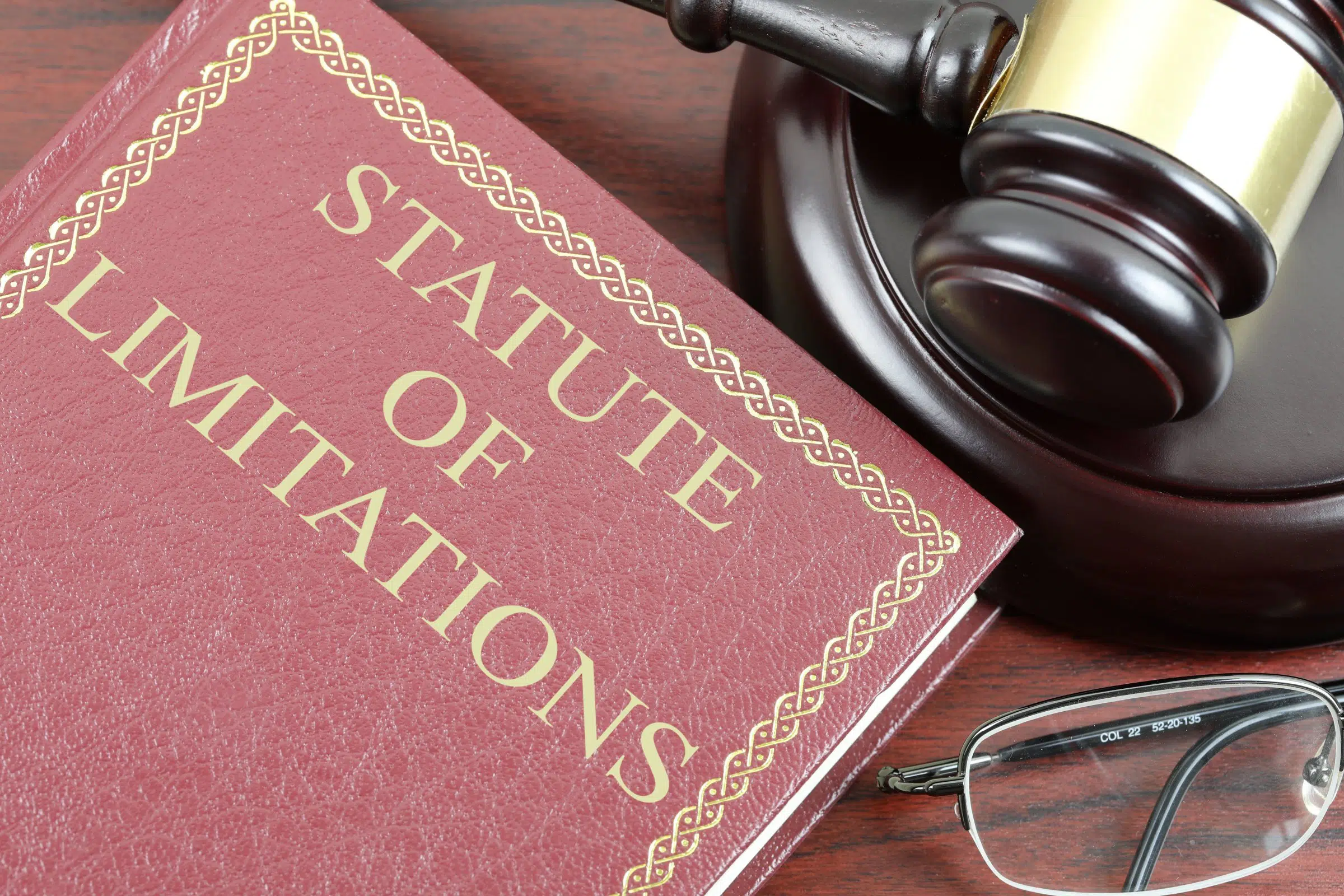 There are really only two things that make it too late to contact an auto accident lawyer: Accepting a settlement and missing the legal deadline for filing a claim.
When an insurance company offers a settlement, they will require the victim to sign a release or waiver before they hand over the payment. Once that document is signed, there is no going back for additional money. Insurance companies may pressure victims into settling quickly. If they have not contacted an attorney, they may accept an amount that is much less than they need to have a full recovery from their injuries. Beware of signing any document that promises fast cash.
Every state has a statute of limitations that states how much time a victim has to make a personal injury claim. In Illinois, the deadline is 2 years from the date of the accident. In Missouri, the statute of limitations is 5 years.
Although that sounds like a long time to wait before filing a claim or contacting a lawyer, it can pass quickly. This is especially true if the injuries suffered take a long time to heal. And remember, medical bills are piling up during this time.
Call Hipskind & McAninch—The Sooner the Better
While it is smart to take the time to consider your options, it is best not to put off contacting an attorney for too long. There is a Chinese proverb about procrastination that says "The best time to plant a tree was 20 years ago. The second best time is today." The same can be said of calling a lawyer after a car crash.
As a personal injury victim, you deserve full and fair compensation for the emergency care and ongoing treatment that will get you back on your feet. The medical bills won't wait, and neither should you. Hipskind & McAninch would be happy to review your case today.
Category:
Tags:
car accident claims, car accident lawyer, find an attorney, statute of limitations