Belleville Nursing Home Abuse Lawyer
Law Firm with a Genuine Client Focus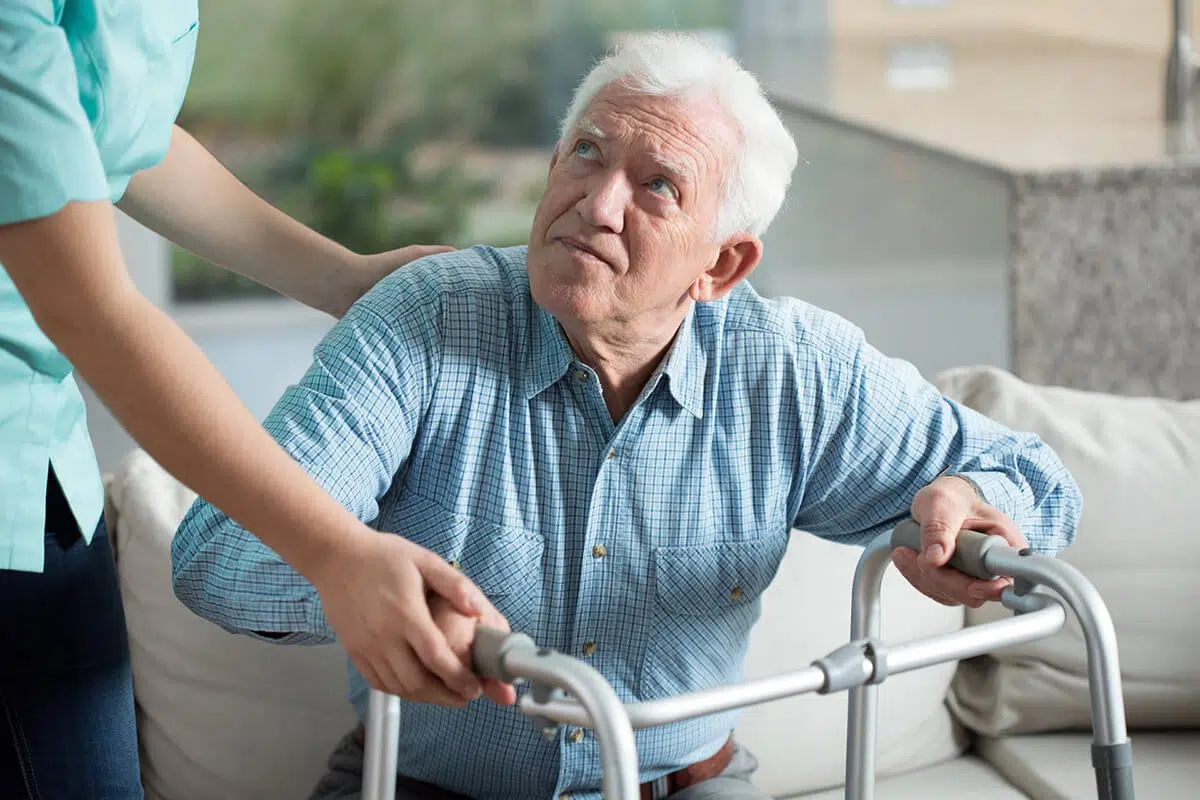 Protect your loved ones from neglect and abuse – fight for just compensation for their suffering
We can all agree that elder abuse in nursing homes and other long-term care facilities is reprehensible – yet it continues to happen. According to the U.S. Census Bureau, more than 5% of America's population over 65 years old currently lives in such facilities. This percentage is expected to grow until the last of the Baby Boom Generation reaches senior status in 2029.
Unfortunately, this suggests that nursing home abuse will increase, as well. Sadly, an estimated one-third of all nursing homes subject residents to some form of elder abuse. Even more tragic – only 20% of nursing home abuse incidents are ever reported.
If you have a loved one in an assisted living facility and suspect he or she is being abused, take action by contacting a skilled nursing home abuse attorney. The team at Hipskind & McAninch, LLC, cares deeply about the plight of America's aging population and will make it their mission to fight for your family member's right to dignity and proper care. Call (618) 230-3069 today for a free consultation.
Not All Abuse Is Physical
Nursing home abuse can take many forms, including:
Physical abuse: Hitting, slapping, shoving, restraining, withholding food or water, etc.
Verbal abuse: Yelling, criticizing, berating, etc.
Psychological abuse: Taunting, laughing at patients, deliberately confusing patients, etc.
Financial abuse: Stealing, embezzling, buying things on the resident's credit card or bank account, etc.
Neglect: Not tending to wounds, withholding medication, withholding food or water, not moving a bedridden patient, etc.
Overmedicating abuse: Also called "use of chemical restraints." Overmedicating patients who are agitated, or to avoid having to care for them.
Sexual abuse: Fondling, groping, rape, etc. It should be noted that many nursing home residents are unable to consent to sexual contact at all, making all this abuse as well.
Who Are the Abusers?
Nursing home abuse isn't limited to the facility's staff. Abuse can also be committed by another resident, a non-related visitor, or even a family member. Sadly, anyone who has contact with a nursing home resident can be an abuser.
This is not a faceless epidemic – it is millions of loved ones, like yours, facing daily abuse, and not having the voice to stop it themselves. At Hipskind & McAninch, LLC, our mission is to serve as the voice of loved ones like yours, fighting for just compensation for their suffering.
Hipskind & McAninch, LLC: Experienced, Flexible, Compassionate
Partners John Hipskind and Brady McAninch have years of experience in family and personal injury law – allowing them to provide you the best legal representation for this sensitive case.
CLIENT COMPASSION
Our commitment to clients doesn't start at 9 a.m. – and doesn't end at 5 p.m. Call us anytime, day or night – we'll be there, and we'll pick up. This compassion has earned us over 100 stellar, five-star reviews.
CONTINGENCY-BASED PRICING
Don't let finances stop you from seeking justice for your loved one – we offer contingency-based pricing for all nursing home neglect cases. You don't pay a dime unless we win.
Our compassion for your family compels us – and our extensive legal experience allows us – to tirelessly fight on behalf of your family and your loved one, ultimately aiming to win the highest compensation possible.
If you suspect your elderly loved one is a victim of nursing home abuse, do not hesitate to take action. Remove him or her from the dangerous situation, report the abusers to the Adult Protective Services (APS) or law enforcement, and call us. Be the voice of your loved one.
Partners John Hipskind and Brady McAninch have built a reputation as one of the most experienced, compassionate law firms in Illinois – and that's who you want on your side when fighting the neglect or abuse of a loved one.
Schedule a free consultation now, at 618-641-9189 – and we'll start fighting on behalf of your family today.