St. Louis Personal Injury Lawyer
A major injury can put your life and plans on hold for some time. If you're struggling with your injuries, reach out for the help you need.
When you're injured, it can be difficult to focus on anything else. It's not just the medical bills, either. It's the property damage, the lack of income, and the loss of many things that made life enjoyable. It's unfortunate, but a serious accident can leave you struggling to recover for a long time after the accident itself.
It's already tough to recover, but it may feel worse to know that another person was responsible for your injuries. They had a general duty to avoid causing harm, but they let you suffer for their negligence. That's why you need a St. Louis personal injury lawyer on your side.
If you're struggling to recover, reach out for help. At Hipskind & McAninch, LLC, we understand how difficult it can be to move on after a personal injury, but we're ready to help. Reach out for help when you're struggling after an injury.
Common Accident Types in St. Louis
When you're seriously injured, understanding how your accident happened is key to getting your compensation. You'll need to fight back against the at-fault party, but that's tough when you're not sure what happened or how.
So, seek out a St. Louis lawyer if you're struggling to find the person who's accountable. Understanding the various types of accidents can help you find the responsible party in your own accident. Here are some of the most common:
Motor Vehicle Accidents – When another driver injures you, the aftermath can be expensive. An accident at high speeds can leave your car totaled, not to mention the severe injuries like whiplash, spinal injuries, brain trauma, and more that come from a traumatic impact.
Slip-and-Fall Accidents – A tumble can leave you with broken bones and back injuries. While a small slip might not seem serious, you should always be warned of any potential dangers when you enter someone else's property.
Dog Attacks – Furry friends are sometimes cute, but they can also be extremely dangerous. An unprovoked dog bite can break bones and leave you fighting serious infections.
Medical Malpractice – Doctors may make mistakes, and a careless doctor may permanently damage your health. If a doctor caused a major injury because they were negligent, you should be compensated.
Wrongful Death – Sadly, you may be seeking information after the death of a loved one. If you lost a family member because of someone else's recklessness, you deserve justice for their loss.
Common Injuries
Personal injury law covers a wide range of accidents from slip-and-fall, dog bites, negligence, and all sorts of accidents involving moving vehicles and pedestrians. Thus, there are many types of injuries in varying degrees of severity.
Cuts, bruises, and lacerations all over the body are very common in severe car accidents and may require stitches.
Head trauma encompasses all injuries related to the face, neck, scalp, and brain. Psychological symptoms of head trauma include dizziness, confusion, changes in mood, memory difficulties, and headaches. Concussions are extremely common and dangerous in car accidents. One of the most common injuries in car, bus, or truck accidents is whiplash, which can be mild or cause severe injuries to the spine and spinal cord. In milder cases, it heals in a few days or weeks, but some victims will be required to attend physical therapy. In severe cases, patients may be in a coma, either induced by doctors to facilitate healing, or the patient was found unresponsive at the scene of the accident.
Internal bleeding is a particularly dangerous injury that can result from blood capillaries bursting from the force of the body being applied to the seat belt as it holds the person back from being flung out of the vehicle. It can occur in the lungs or abdomen. Symptoms of this life-threatening condition may not show for several hours after an accident when a purpling is noticed under the skin along with pain. This is why you should always be checked out by a medical professional at the scene of accidents, and ensure children are wearing the proper seat belt or booster seat for their body size.
Statistics for St. Louis and Missouri
A study published in 2016 found that traumatic brain injuries were on the rise in Missouri. Each year 1,300 people die in the state and more than 12,000 are treated in emergency rooms or hospitalized for brain injuries. Drunk and reckless driving can contribute to these accidents, as well as a number of other accidents, such as on a bus, slip and falls, and other forms of negligence.
According to the Missouri State Highway Patrol Statistical Analysis Center, the number of people killed in crashes in Missouri rose between 2010 and 2012 but fell in 2013 and 2014.
Compensation for Your Injury
When you've suffered, you'll need to know what that suffering is worth before you file. Knowing your compensation's true worth will be vital. You'll need to ask for your compensation in a court claim, but it can be important for an insurance settlement, too. Knowing your claim's worth means you don't have to settle for less.
First, you'll need to seek your economic damages. These damages should cover all the financial losses you've suffered. For example, you'll likely rack up plenty of hospital bills and some days off work because of your injuries.
Make sure you include any non-economic damages as well. This means that any suffering you've been put through that harmed your quality of life should be included, even if it's intangible. So, the pain you suffered from your injury may be included in your compensation. These types of damages might be complex, however, so you'll need a lawyer to help you determine their worth.
Your full compensation should include both economic and non-economic damages. If you've been injured, you may need to include some or all the following damages for your claim:
Current and future medical expenses
Current and future lost wages
Property damage
Pain and suffering
Emotional trauma
Loss of security
Watch for Missouri Laws That May Affect You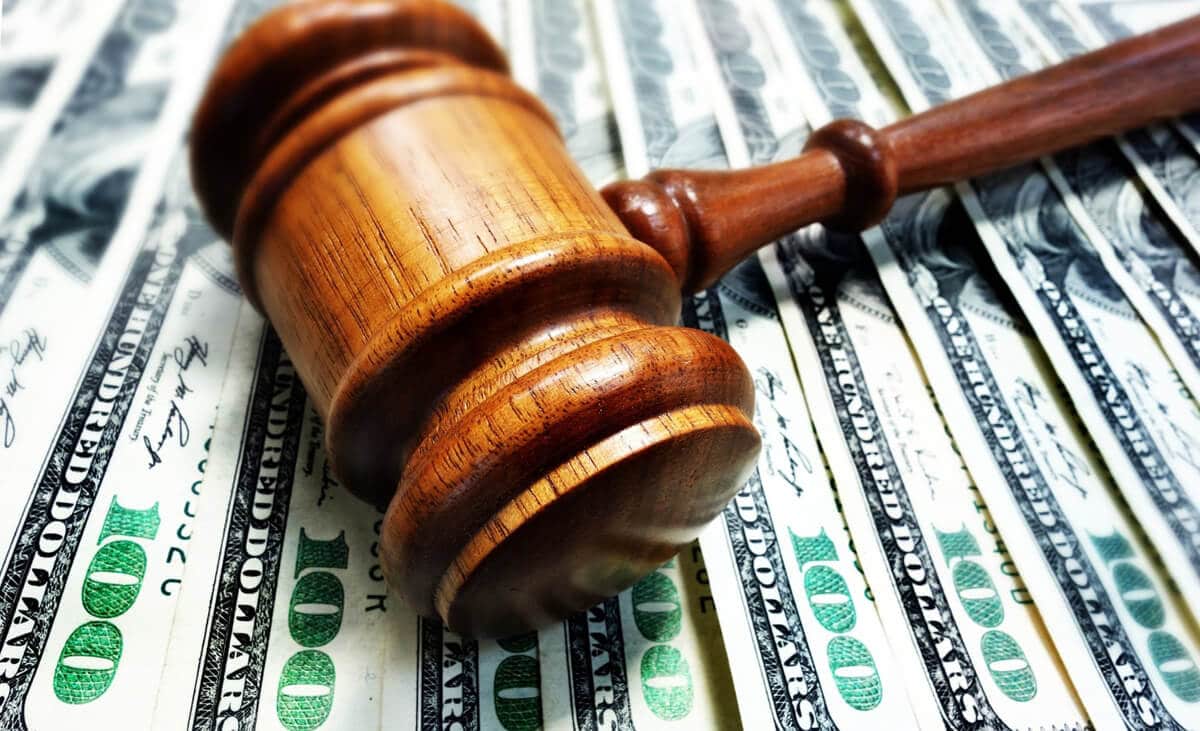 Unfortunately, getting the compensation you need isn't as simple as filing for your damages. Instead, you'll need to prepare to defend your claim. Missouri law may hold the other party accountable for their actions, but it can also leave you struggling. Without the right attention, you could lose your compensation.
First, you'll need to ensure you're acting on time. Missouri injury claims must be filed within five years or you'll lose your chance to file. If you don't file your claim in time, your claim may be dismissed, leaving you without compensation.
You'll also need to make sure you're not also found negligent. While you'll need to focus on the defendant's negligence, they may try to get your compensation reduced by putting the blame back on you. If you're accused of being partially at fault, your compensation will be reduced by that amount.
For example, let's say you were hit by a car while crossing the street. You crossed at the crosswalk, but you were texting at the time, so you didn't see the car coming. You may be found 10 percent at fault, which means you'll only receive 90 percent of your compensation.
St. Louis Personal Injury FAQ
When you're injured by a careless person, you need compensation for your losses.  The first thing to do is to remind yourself that you are not expected to be an expert and that it is understandable to feel overwhelmed. Unfortunately, that's not easy when you're confused by the situation and struggling to recover. You'll need someone to help you fight back and avoid feeling overwhelmed. You have questions, and a compassionate St. Louis personal injury attorney will be happy to explain to you each step of the process. To help you, here are some frequently asked questions of personal injury attorneys.
Getting answers to your questions can help, so seek out a St. Louis attorney to get the answers you need. See the questions below or get your answers by calling us for more information.
What should I look for in an attorney?
You're putting a lot of trust in your attorney. Losing your case is not an option for you. You want to choose someone from a small firm who is discerning in picking their clients. A big firm may treat you like a case number rather than an individual who is suffering. Clients at big firms may speak to a legal assistant rather than their own attorney. A St. Louis personal injury attorney in a small firm can give you the time and attention you deserve.
How much will representation cost me?
All cases are taken on a contingency basis, which means that you do not pay unless your case is won in court. Many people are afraid to call an attorney because they don't have the money, and assume that personal injury attorneys will have high retainers and hourly rates. In fact, your attorney works hard to get you the justice you deserve and doesn't get paid until they've done that for you. So don't delay, call our St Louis personal injury lawyers now.
I'm still healing. Is it too soon to call?
Generally, you need to be fully healed before determining a settlement amount because after the judge awards it, there can be no further alterations to the amount if you are continuing to seek physical therapy, for example. However, that doesn't mean you should wait. Call now to find out what you can do in the meantime to help you get justice and the compensation you deserve. If your injuries will require years of therapy then your attorney can speak with you about your options for continued care.
What documents and other items do I need to provide my attorney?
A great way to help your case is to keep fastidious records of everything, from police reports to medical records to photographs of injuries in their various stages of healing. You have probably started receiving medical bills in the mail, which your St. Louis personal injury attorney will need to draw up an amount for the damages you want to claim. Photographs are especially important if you took any at the scene of an accident. They can show the severity of injuries, as well as obstructions or road hazards that may have contributed to your accident. Your attorney can also specify what documents you will need to provide for your specific case, such as whether or not you need a letter from your employer.
I am a family member of someone who was killed. Who can I talk to?
In severe injuries where the victim has died, it can be devastating to family members who want justice. The immediate family, such as parents or a spouse, can sue for wrongful death against the negligent party who is responsible. Call our office to speak to one of our compassionate St. Louis personal injury attorneys. It is understandable that you have a lot of questions. Each case is different, and we want to know how we can help you specifically.
My child suffered a serious injury. Can I sue for them?
If your child suffers because of someone's negligence, they have a right to compensation. However, they'll need someone like a parent to file on their behalf. They may also have more time to file if they're not yet at the age of majority.
How do I know if I have a claim?
To file a personal injury claim, you'll need to prove a few things. First, you'll need to show that you were injured and that those injuries cost you. You'll also need to show that the person responsible had a duty to care for your safety and that they didn't respect that duty.
Who is responsible for covering my damages?
When you're injured, the financially responsible party will depend on your injury type. For example, if you're injured by a careless driver, they might be the one responsible. If you fell, however, the person responsible for the property's upkeep will be the one responsible.
Speak to a St. Louis Personal Injury Attorney
Suffering a major injury is already painful and stressful. When that injury was caused by someone else's carelessness and you need to fight back, it can be overwhelming. You'll need an understanding of the laws that affect your case and the tools to calculate how much your case is worth.
When that happens, don't let uncertainty and inexperience take your compensation away from you. Instead, reach out for help from the lawyers at Hipskind & McAninch, LLC. They can help you take action when you're overwhelmed by your claim.
Get started today with a free personal injury claim consult. We'll review your claim and help you decide the best way to handle your claim in St. Louis. We'll make sure you know what to expect from us before you pay, so there are no surprises for your claim.
Ready to get started? Reach out to a St. Louis personal injury lawyer at our firm by calling 618-641-9189 or by filling out the online form below.
Bigger Is Not Always Better
We are a small law practice specializing in select areas of practice, rather than a big, corporate firm. We like to have a sense of purpose and ownership, which is much harder to achieve in a larger law firm. And attorneys at big law firms also don't spend as much time with the people that they are representing. They don't have the time, so there is no way to build a relationship and see the human side of this work. People seek out legal recourse after an injury has dramatically changed their lives or they have lost a loved one tragically, so we build a strong personal relationship with our clients and counsel them during one of the most difficult periods of their lives. We have worked hard to build up a successful firm based on a track record of consistent results and positive client reviews. And unlike a lot of big firms, our attorneys speak to you directly, not through legal aides.
We also understand that during this difficult time when shelter-in-place regulations have shut down many state and federal courts that it is important to have open communication with your attorney regarding the status of the courts. Our attorneys are ready to guide you through this new legal process. We understand that the pandemic has exacerbated the stress of many of our clients, but we have been able to successfully represent our clients in spite of the challenges.
We are open during normal business hours. Since last March we have implemented extra precautions such as sanitizing our office, wearing masks and limiting our physical distance. We are continuing to answer questions over the phone or via email and providing free virtual consultations.
St. Louis Practice Area