Bicycle Accident Attorney in St. Louis
Cycling is a great way to get around the city while enjoying the fresh air and a cardio workout, in addition to the fact that it is an affordable means of transportation for everyone. Unfortunately, cycling in St. Louis comes with a range of hazards that may convince many people to avoid this enjoyable activity and instead opt to drive or take public transportation. However, the St. Louis MetroLink does not provide transit options that are as reliable as many other cities of similar size, meaning that people are either left to seek alternate transportation solutions.
Hire a Bicycle Accident Lawyer Today
If you have been hurt in a bicycle accident in St. Louis, then you deserve to have experienced and aggressive legal representation through your insurance claim so that you can be certain to get every dollar you deserve from your insurance claim. Cyclists are at a high risk of being hurt in collisions, and even though many cyclists consider St. Louis to be fairly bike-friendly, there are still more of these collisions than is ideal.
Read more below to get a better idea of how the team at Hipskind & McAninch, LLC can help you throughout the entire process of getting the money you deserve after a bicycle accident. We can give you the support that you deserve starting from the moment we make contact and can provide you with guidance from before you even initiate your claim with the insurance company.
Contact us now for a free initial consultation and case evaluation, where we will be able to get into the specific details of your accident and give you a much clearer idea of how we can work together. During this call, we will also be happy to discuss past cases similar to your own that ended with a successful settlement.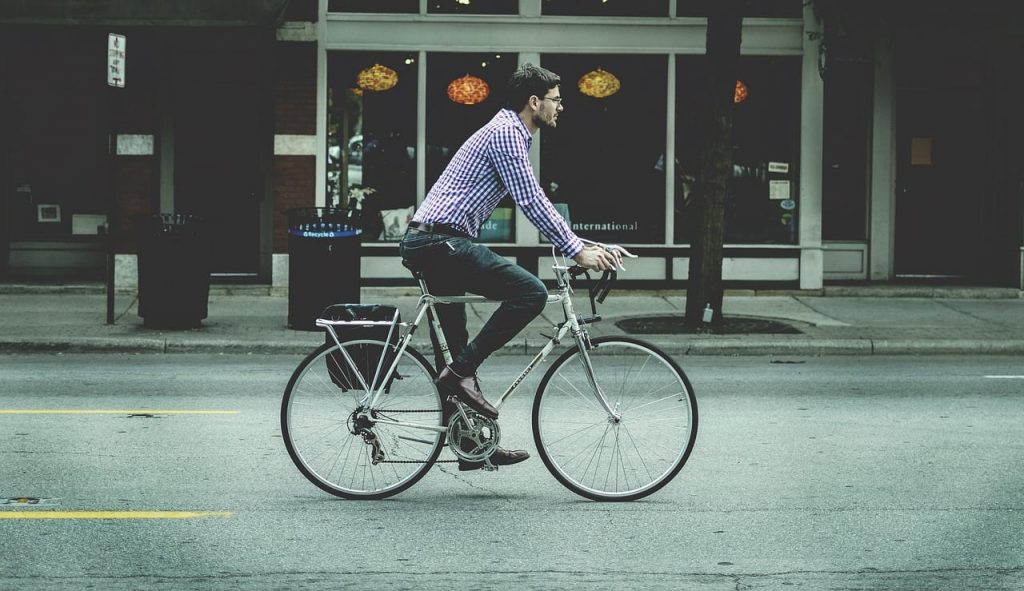 What To Do After a Bicycle accident in St. Louis
As with any accident, the most important thing for you to do is to ensure that your safety needs are met and that you get the medical care you deserve. No two accident is alike, but the following is intended to provide you with a general idea of the steps to take as soon as possible.
Call 911 Immediately
Whether it is you or someone else at the scene, it is absolutely imperative that 911 is contacted as soon as possible so that the St. Louis police, fire, and EMTs can be dispatched. If you call 911 yourself, be sure to provide the operator with as much information as possible about any injuries that have been sustained so that they can pass this information on to the first responders.
Seek Medical Attention
When the EMTs arrive at the scene of the accident, they will provide care for anyone who has been injured and then determine whether or not victims need an ambulance, an airlift, or if they are able to leave the accident on their own. Whether or not you are transported to an emergency room, it is essential that you see a doctor as soon as possible, both to get medical treatment and to establish a record of your injuries.
Provide Your Account To the Police
The police officers who arrived at the scene will need to write an accident report, which will include details such as statements from eyewitnesses and the people involved, as well as information about citations issued and other notable details. Your account of the accident will be important to the process, so be certain that you are able to give your side fo the story as soon as you are able to.
Hire a Lawyer
Hiring a personal injury lawyer after a St. Louis bicycle accident is one of the most important steps to take after you have addressed your medical needs because they will be able to start working on your case immediately. As soon as you contact the insurance company to submit an accident claim, they will spring into action to identify every possible way to reduce your settlement amount. You need someone taking similar steps on your behalf so that you get what you deserve.
File a Claim
Many people believe that they should file a claim before hiring an attorney, but the reality is that as soon as you have a lawyer handling your case, you can focus on recovery while they handle the administrative work. In addition to this support, they will be able to use their experience to make sure that every communication with the insurance company is done with the intention of supporting your claims and maximizing your settlement amount.
Frequently Asked Questions about St. Louis Cycling Accidents
The following are just a few of the most common questions that we will be happy to answer during your initial consultation. Keep in mind that these answers are very general, but we will be able to get into the specifics with you as soon as we begin our work together.
Personal injury cases are divided into two types of compensatory damages: economic, and non-economic. Both are intended to provide compensation for the victim based on measurable impacts, but each is very different.
Economic damages are the basis of any personal injury claim and include things like medical bills, loss of income, and other measurable financial impacts. Non-economic damages include things like the actual pain and suffering of an accident and are more difficult to calculate but are just as important for your case.
A majority of personal injury claims are settled before reaching trial, and your situation may be very similar. However, whether or not you go to trial is separate from the fact that you will need to go through ongoing negotiations with the insurance company in order to get the money that you deserve. Insurance companies focus on limiting settlement amounts, not on paying what is fair, so you will benefit from having legal professionals handling these back-and-forth negotiations while you focus on recovery.
There is no law that says you are required to work with an attorney for any personal injury, but the reality of the situation is that you are unlikely to get the results you deserve without experienced legal support. When you are working directly with an insurance company while also trying to recover from your serious injuries, you will likely find that you are doing both poorly, instead of doing one very well.
When there is a lawyer fighting on your behalf for the money that you truly deserve, you can give all of your attention to recovering from your injuries and getting your life back on track.