Even as backup cameras in vehicles become more and more prominent, the risk of being hurt in a backup accident is, and always will be, very real. Whether someone throws their car into reverse without thinking, they miss a person in their blind spot, or they are leaving a parking spot while distracting themselves with other things, parking lots can be dangerous places, often due to people driving too fast in the lanes while other people back out of their spots. However, parking lots are not the only place that you need to stay vigilant — people may back out of driveways onto the main road, while parallel parking on the street, or may even accidentally put their vehicle in reverse instead of drive. 
Regardless of how it happens, it is important that victims of backup accidents know how to seek the money that they rightfully deserve from their insurance claim against the other driver. Too often, people accept low settlement offers from insurance companies without realizing that there is another option. You do not deserve to be left shouldering the financial burden of someone else's driving mistakes, and working with an experienced personal injury and car accident attorney is one of the best ways to avoid this happening.
Contact Hipskind & McAninch, LLC For a Free Consultation Today
We offer a free consultation to personal injury victims, including people who have been injured or lost loved ones in backup accidents. During this consultation, we will be able to get a better sense of your situation and provide you with advice on how to best proceed, as well as explain to you how working with a car accident attorney can make a major difference in the outcome of your case. People commonly think that they do not need an attorney for an insurance claim and that they should only hire legal assistance if they need to go to court, but this could not be further from the truth. In fact, most personal injury cases never make it to court, and even fewer see trial because many are settled beforehand.
In order to reach a settlement agreement that accurately compensates you for your damages, you (or your attorney) will need to go through negotiations to close the gap between your calculations and the insurance adjuster's offer. We can take on this entire process while you are focusing on your recovery and getting your life back on track.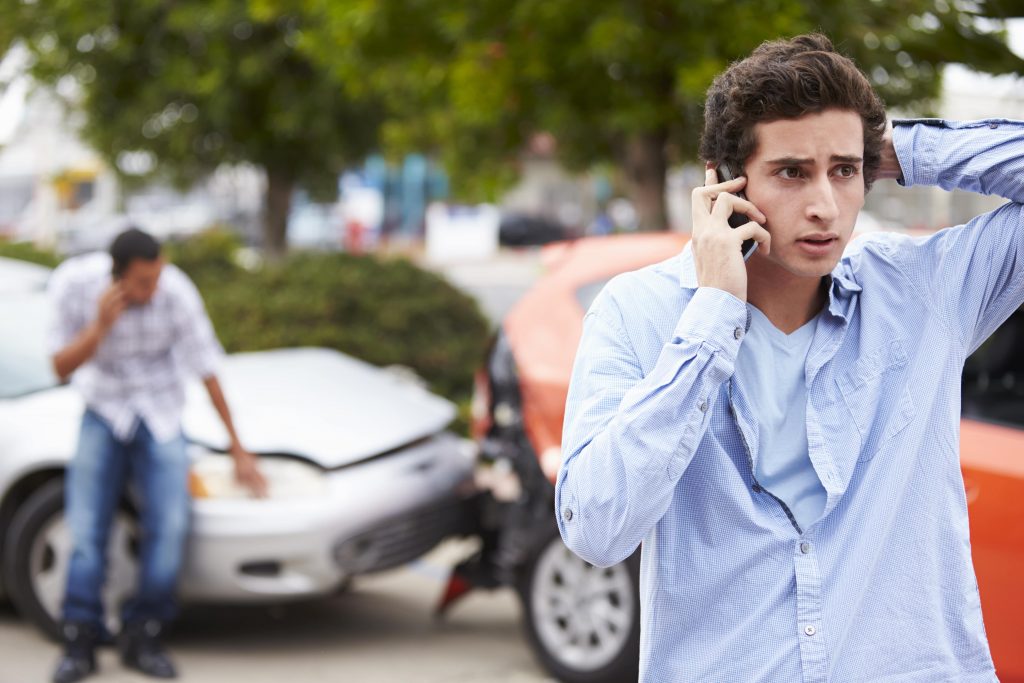 Calculating Damages After a Backup Accident
One of the most important questions of an insurance claim is that of compensation and is typically the most contentious point to be settled throughout the entire process. Insurance companies employ a wide range of tools and tactics meant to settle for less than the victim actually deserves, but an experienced personal injury attorney can push back on these tactics.
Compensatory damages are broken out into two distinct categories, both of which are explained in greater detail below. These are the damages that your attorney will be negotiating for a settlement. In certain instances, a victim may be entitled to additional compensation, known as punitive damages, but these are only awarded in rare instances and by a judge or jury. These damages will not play a role in your settlement negotiations, and if your attorney believes you are owed them, they may skip negotiations and go straight to court.
Economic Damages
Economic damages are the fundamental damages of a personal injury case and seek compensation for all damages that have measurable dollar values and prices associated with them. For example, these include things like your medical bills, assistive services, and all income-related impacts such as lost wages and missed time at work. These are often simple to calculate but can be difficult to ensure that you have cataloged every economic damage you are entitled to. A skilled attorney can be sure they cover all of these damages.
Non-Economic Damages
Non-economic damages seek financial compensation for impacts that do not have dollar values, things such as your pain and suffering, and the emotional burdens that an accident victim must bear. As you can imagine, calculating a dollar value for something as abstract as "depression" can be a difficult process and one that the insurance company will push back on in order to save as much money as possible. Negotiating for fair non-economic damages can be overwhelming, which is why working with an attorney is one of the best ways to get what you rightfully deserve.