What is a Slip and Fall Case Usually Worth?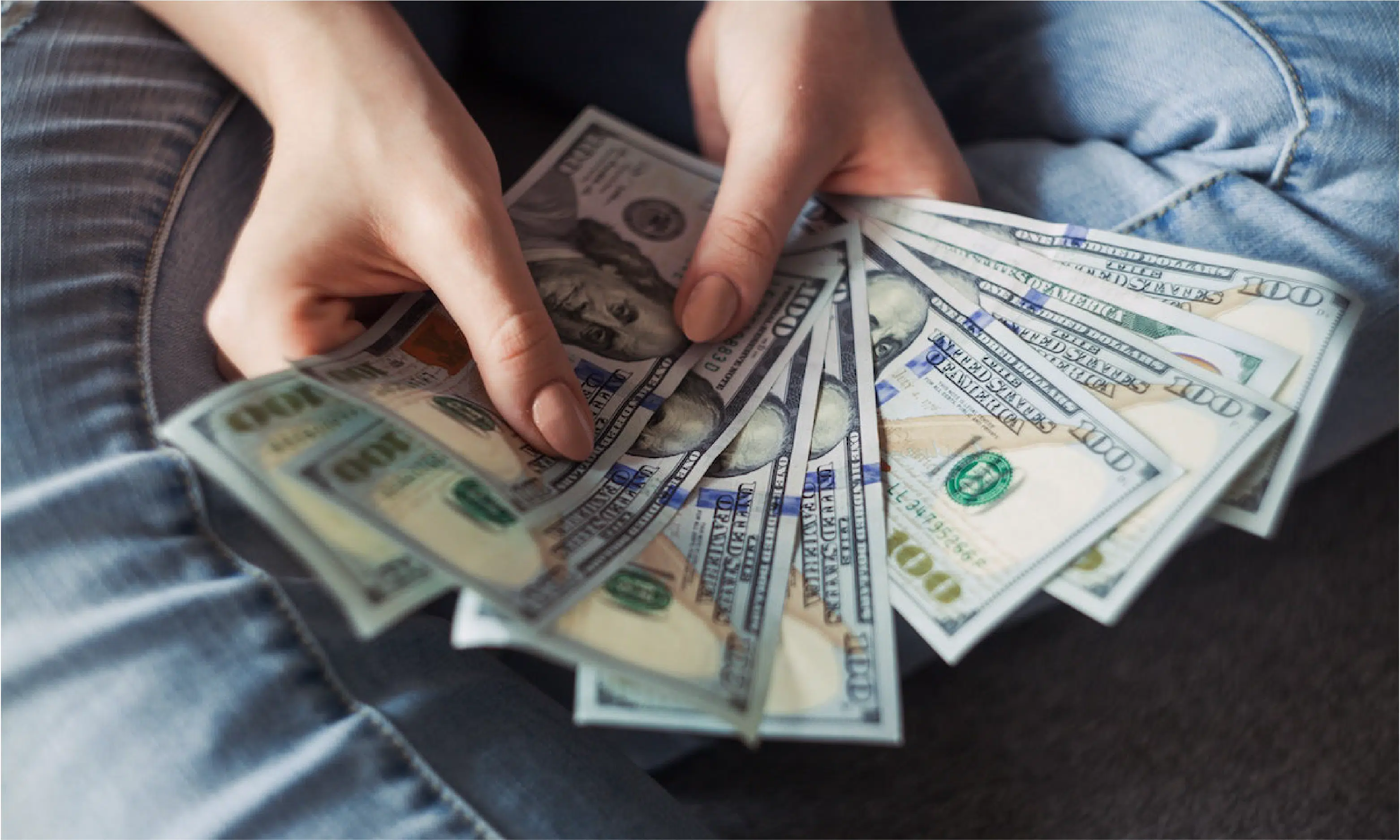 Business owners have a duty to maintain a safe environment for their customers. So if an individual stumbles, trips or slips, and gets hurt because they fail to do so, that person deserves compensation for their injuries.
How much is a slip and fall case worth? That depends on the extent of the person's injuries and whether blame can be placed on the owner or employees of the business where it happened.
Injuries Common in a Slip and Fall Case
While slipping and falling may not seem as serious as something like an automobile accident, it can cause a number of injuries that are both painful and expensive to treat. Some common occurrences:
Head injuries and concussions
Back or spinal cord injuries
Fractures of the wrist, arm, ankle, leg, hip, or other bones
Sprains or dislocations of the wrist, knee, ankle, shoulder, or other joints
Lost teeth
Cuts, bruises, and abrasions
In many cases, these injuries will heal with time and treatment. In others, however, the result might be a long-term, debilitating condition. Either way, the cost of treating the injury (plus the pain and suffering experienced) is worthy of compensation. The goal of all personal injury cases is to "make whole," meaning to get a victim back to the physical and financial situation they were in before the incident occurred.
How Much is a Slip and Fall Case Worth?
Part of a personal injury attorney's job is to help victims determine exactly how much compensation to ask for. A slip and fall case typically includes reimbursement of all expenses associated with the accident, plus an amount that compensates them for mental anguish, emotional pain, and the disruption and inconvenience caused to their lives.
Because every case is different, it is impossible to answer how much a slip and fall case is worth with a specific dollar amount. A victim with a sprained ankle might be reimbursed for a doctor visit, the purchase or rental of a set of crutches, and a few sessions of physical therapy.
A claim for a slip and fall that results in a broken hip, however, would be quite different. The victim might have bills for an ambulance, surgery and a hospital stay, rehabilitation, home health care during recovery, and more.
It's also important to remember that slipping on a wet floor at Schnucks, or tripping over a box in the aisle at Walmart might result in minor injuries. But falling down a flight of concrete stairs at a concert venue or sports stadium could be catastrophic.
What Can You Ask For In a Slip and Fall Case?
All direct costs associated with the injury can be included in a compensation request. These expenses need to be backed up with invoices. These might include:
Ambulance service
Urgent care or primary care doctor visits
Hospital stays
Surgery and anesthesiology
Tests, x-rays, MRIs, CT scans
Medication
Dental reconstruction
Physical therapy
Medical equipment (wheelchairs, walkers, crutches, canes, splints, etc.)
In addition to these medical expenses, a victim can seek reimbursement for travel to and from medical appointments, lost wages if they miss work, and household help if they can not get around. The cost of each of these can be calculated using mileage, salary information, and invoices.
In the case of serious injuries, personal injury attorneys will also calculate expected future costs. These may include:
Future potential earnings for someone who can no longer work
Ongoing medical care and additional surgeries
Continuing treatment
Long-term caregivers or a care facility
Modifications to a home, such as a wheelchair ramp
The other category of compensation is pain, suffering, and mental anguish. Ongoing health issues, a traumatic brain injury, or a disfiguring scar might warrant a large payment for this reason. But even suffering a great deal of trouble and inconvenience due to a slip and fall could be worth some form of compensation.
Proving a Slip and Fall Case
Premises liability is the concept that businesses must do what they can to keep patrons safe. Part of proving a slip and fall case is to find evidence that a business knew about a problem that caused the accident and failed to do anything to remedy the situation. For example, liquid spilled on the floor and not mopped up, an icy walk that is not shoveled or salted, or items left in the way of customers.
Businesses have an obligation to fix things like this as soon as they are brought to their attention, or alert customers by roping off the area or putting up signs to warn them of potential danger. They may be protected from lawsuits if they were not aware of the issue or and if there was no way that they would have reasonably known about it.
For any damages to be awarded in a slip and fall claim, there must be a direct link between the slip and fall incident and the injuries. In addition, there must be documentation that all costs being presented for reimbursement have a direct link to the injury.
This is one reason why an individual should never turn down medical attention at the scene. Treat a slip and fall accident seriously, even if it may not seem like a big deal right away. It is important to have documentation of all injuries from the start, especially if the injuries do turn out to be severe. What a victim does after a slip and fall and the information gathered on-site can become important evidence in proving liability.
Slip and Fall Victims Deserve Compensation
Sometimes stumbling, tripping, or slipping in a public place is just an unfortunate accident that is no one's fault. Other times, however, it happens because of someone's actions or neglect.
Businesses where slip and fall incidents happen often have a team of corporate attorneys and a large insurance company fighting for them. They will do what they can to avoid paying what a slip and fall case is worth, even if the business is at fault.
Victims must have representation that can help level the playing field. Hipskind & McAninch are personal injury lawyers with years of experience in slip and fall accidents. They will determine if a case has merit and help assess what is fair to request for damages. Most importantly, they can negotiate with those large insurance companies and corporations to get their clients the full and fair compensation that they deserve.
When this happens, the victim deserves full and fair compensation for their injuries and losses.
Category:
Tags:
personal injury, personal injury compensation, slip and fall, slip and fall compensation