St. Louis Dog Bite Lawyer
While we like to think of dogs as man's best friend, they can be dangerous, too. If you were injured in an unprovoked dog attack, you may need to seek out compensation with the help of a St. Louis attorney to recover.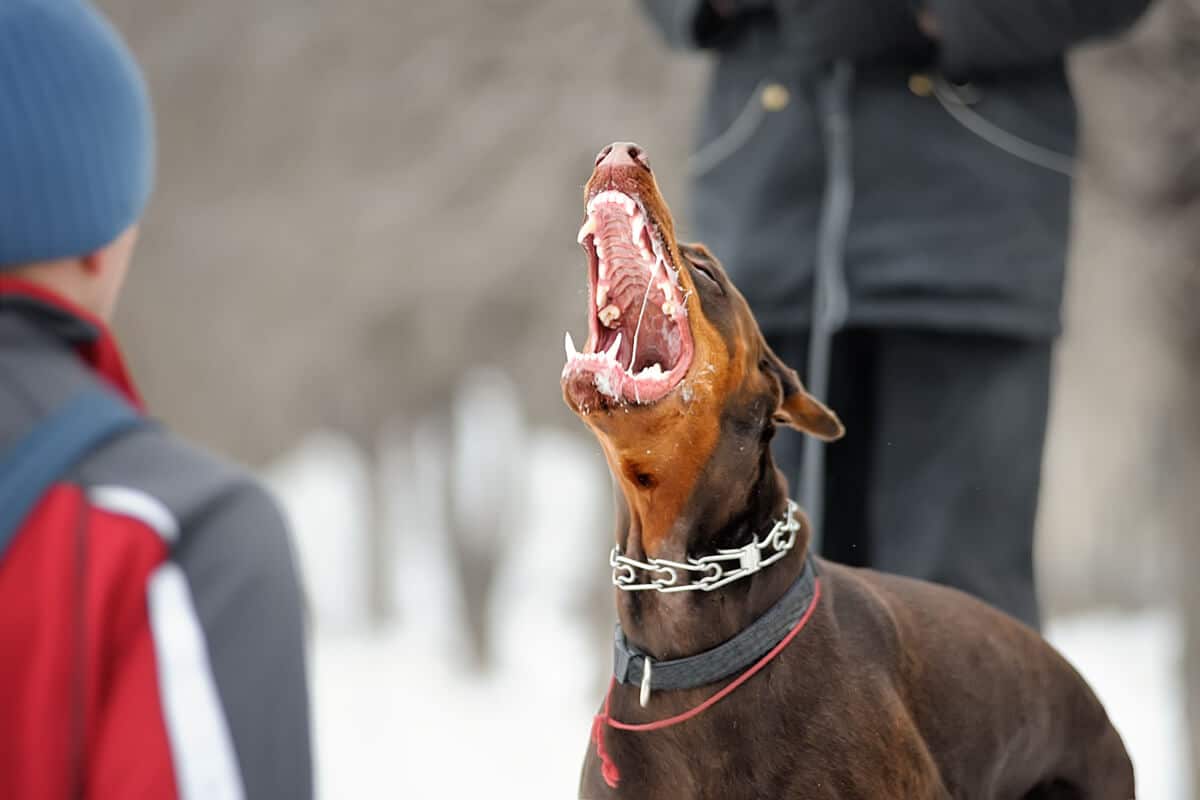 In many areas, it seems like there are more and more dog owners every day. Whether you're at the park, at an apartment complex, or simply walking down the sidewalk, many of us encounter dogs on a regular basis. Unfortunately, those encounters can be dangerous.
When a dog attacks, the effects can be dire. Dogs are hunters, and their bites can be brutal, putting you in the hospital and causing major damage. Fortunately, a St. Louis dog bite lawyer can help you recover compensation.
At Hipskind & McAninch, LLC, we understand how frightening and painful a dog attack can be. That's why we'll fight to help you recover compensation after you're injured by a dog.
Injuries Suffered During Dog Attacks
An animal bite may not seem like a big deal, especially if your pet regularly nips or scratches you when playing. A dog attack, however, can have long-term consequences and may be painful and difficult to treat.
One of your biggest risks after a bite is infection. A dog's teeth are especially long, causing puncture wounds that are especially difficult to clean. If a deep wound isn't disinfected properly, it can take time to overcome the resulting infection.
Remember that a dog's jaws are particularly strong, especially when dealing with a "bully" breed, like pit bulls and boxers, which tend to have especially strong jaws for fighting and hunting. If a larger dog bites down on a more delicate body part, like a hand or foot, they can cause bone fractures or breaks that are painful and take time to heal.
You could also be dealing with scarring and disfigurement that can affect your mobility, your self-confidence, and more. Or perhaps you struck your head during the attack and are now dealing with a traumatic brain injury or a neck or spine injury.
For these reasons and others, it's important to seek medical care immediately. You may need treatment for tetanus or rabies, which can be deadly, so act now to get the care you need.
Who's Liable for a Dog Attack?
Once you've gotten the treatment you need following the attack, you'll then need to file your injury claim against the responsible party. However, it might be difficult at first to pinpoint who's liable for your attack. That's especially true if the dog was loose and alone when you were bitten.
Typically, though, the liable party is the animal's owner. Even if the owner wasn't present, they are responsible for ensuring that their dog doesn't bite or maul someone.
Because Missouri has strict liability laws for dog owners, the owner is responsible even if they didn't know or couldn't have known that the dog would bite. Even if the dog has shown no signs of aggression before the attack, the owner is always responsible for the damages their dog causes.
Missouri Dog Bite Laws
However, getting compensation for a dog attack isn't as simple as filing a claim and receiving compensation for the attack. Instead, you'll need to be prepared for dealing with Missouri laws that can diminish or dismiss your claim completely.
For example, in Missouri, you'll have a limited time to file your claim for a dog attack. While dealing with the pain and trauma can take time, you'll only have two years to file your dog bite claim. If you don't act in time, you could be barred from recovery.
Keep in mind, too, that the dog owner may try to defend themselves. Often, they'll do so by claiming that you provoked the dog, or that you were trespassing on their property when the dog bit you. Missouri law could side against you in this case. You and your attorney will need to be prepared to address these defenses and protect your compensation.
Reach Out to a St. Louis Dog Attack Lawyer
A dog bite can be a traumatic experience, one that can take time and treatment to overcome. The treatment for rabies alone can be intense and expensive, and the healing process for broken bones is often painful. Fortunately, you may be eligible for compensation.
At Hipskind & McAninch, LLC, we understand how serious a dog bite can be, and we can help you fight back if you've been attacked by an animal. If you're not sure where to begin, a free claim review with our lawyers can help. Our attorneys will discuss your situation and your options for recovery with you before you sign anything. That way, you'll know before you file whether we're the right firm for you.
When you're ready to file your claim, your St. Louis dog bite lawyer can help you. When you're ready, reaching out is simple. Just give us a call at 618-641-9189 or complete the online form below to get started.
Other Practice Areas